Retractable Awnings
Fabric Retractable Awnings and Window Awnings by Betterliving are built to perform and last! Our retractable awning system is engineered with the finest features of any retractable awnings worldwide!
Features:
Not only do Betterliving Awnings add a finished look to your home, but they feature:
Manual or motorized with wireless remote control and the option for automatic weather detection system controls
Custom designed in a wide array of sizes – beginning at 5'1" width and projections in six sizes ranging from 4'11" to 16'5"
12 Year Fabric warranty on Craft-Bilt Northport Fabrics
5 Year Motor Warranty
Choice of white, sandstone, or earthstone frame color
All aluminum baked-on enamel and powder coated finishes
Completely covered stainless steel fasteners for no maintenance
Exclusively sewn with translucent Gore® Tenara sewing thread. This thread is 100% expanded PTFE, one of the most chemically resistant substances known! It is backed up by a manufacturer's guarantee to produce seams that last a lifetime.
Teflon® coated bushings for smooth, quiet operation
Fabulous fabrics! Unlike old fashioned canvas awnings, Betterliving Awnings feature 100% solution dyed acrylic fabric from the world's leading mills. Choose from hundreds of fabric patterns and colors to create a totally unique look for your retractable awning. All Betterliving Awning fabrics are backed with a guarantee against rot, mildew and variations in dimensional stability and color.
Fabrics that have been certified by the UV Standard 801 to offer the greatest and most reliable protection against UV radiation. You can stay outdoors under our shade products 40 to 80 times longer without suffering any damaging effects from the sun.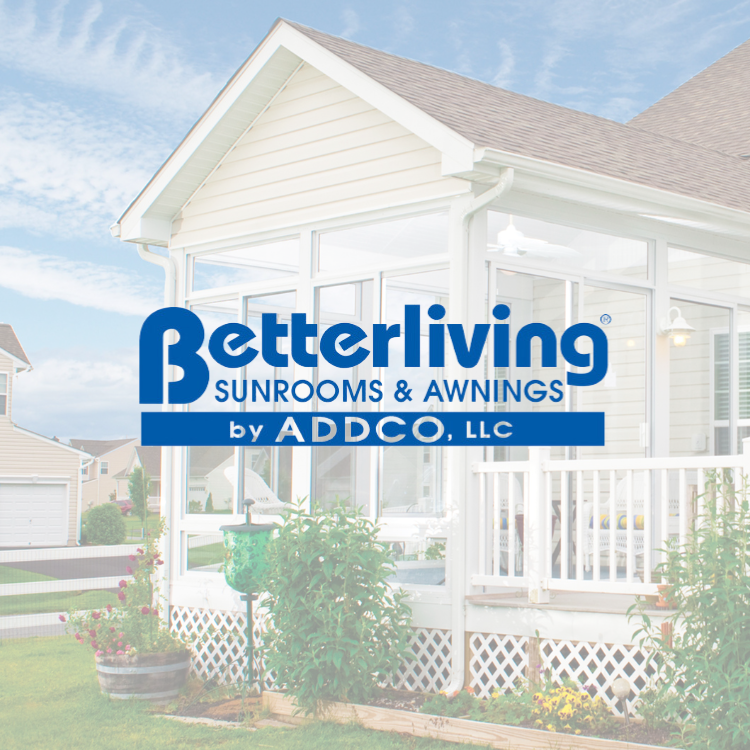 Contact ADDCO Today!
ADDCO LLC is your trusted Betterliving Dealership in Kansas City. Contact us today for more information about Betterliving products or to schedule an in home consultation.
Contact ADDCO